Along the Mainline
As well as the intermodal services for the yard, a variety of different trains can be seen passing to the rear of the container terminal along the mainline.




Under the bridge at the south end of the layout, a BR blue 08 shunter trundles back into the headshunt as a 37 with an engineering service slowly heads up the mainline: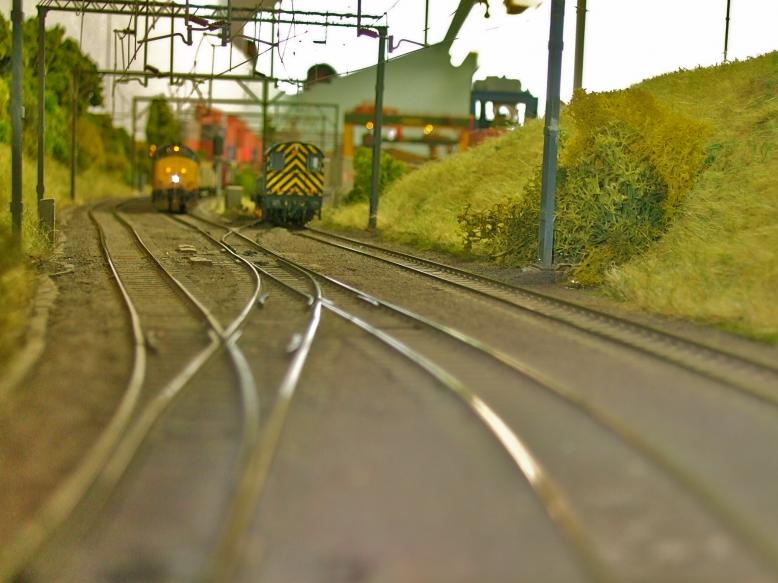 A quick run up the hill reveals a better view of the 37: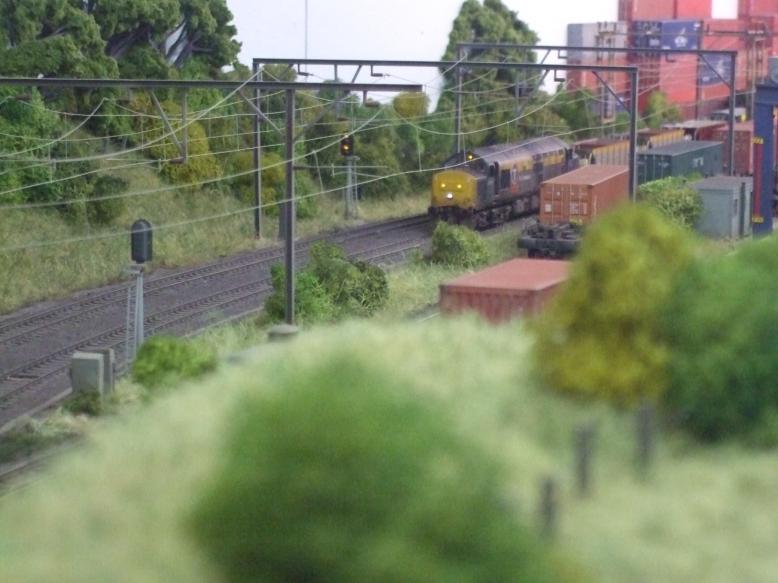 A quiet Sunday with a pair of DRS 37s in possesion of the Down-Main with the total rail replacement train:





Network Rail class 31 light engine move waits at the signal: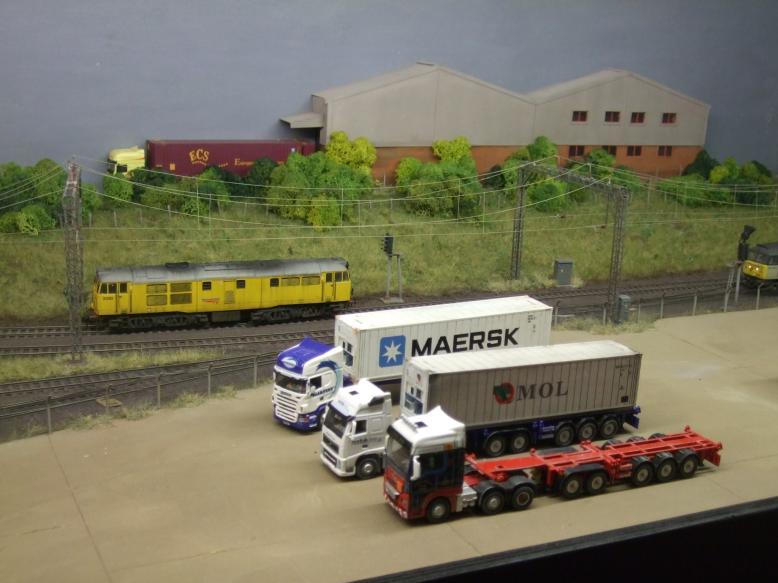 Load-Haul class 37 heading up on the wrong line with a train of steel coils: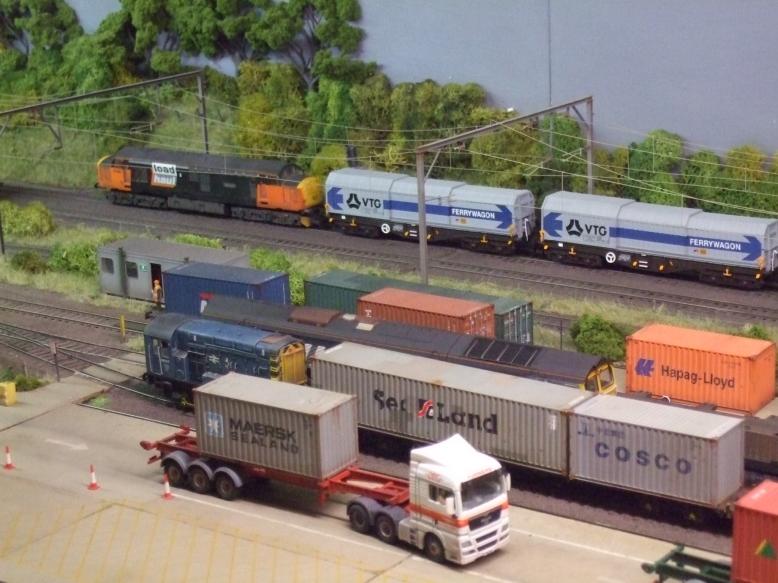 A suspiciously clean Mainline blue 37 passes down the line on a little light mixed freight: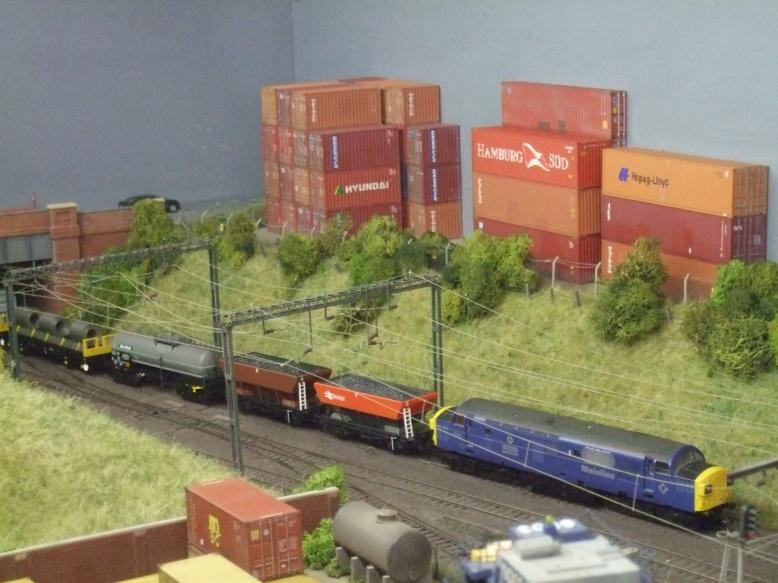 Light engine moves are common heading up the mainline from engines that have been released at the far end of the yard. Here a Freightliner class 66 'Shed' waits at a red signal as another of it's class mates crosses from the mainline to the yard with a fresh batch of containers: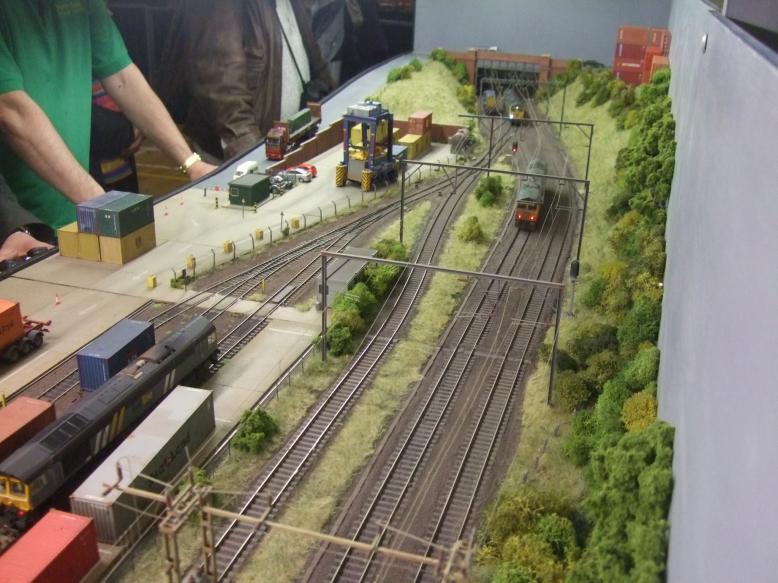 More mainline light engine returns, this time in the form of a double headed RfD 86/87 combo. A visiting Mainline class 09 looking very ex-works can be seen shunting the train that the AC traction has just brought into the yard:







The signal finally goes green! shunting move is well underway already:








Catenary stretching off along the line....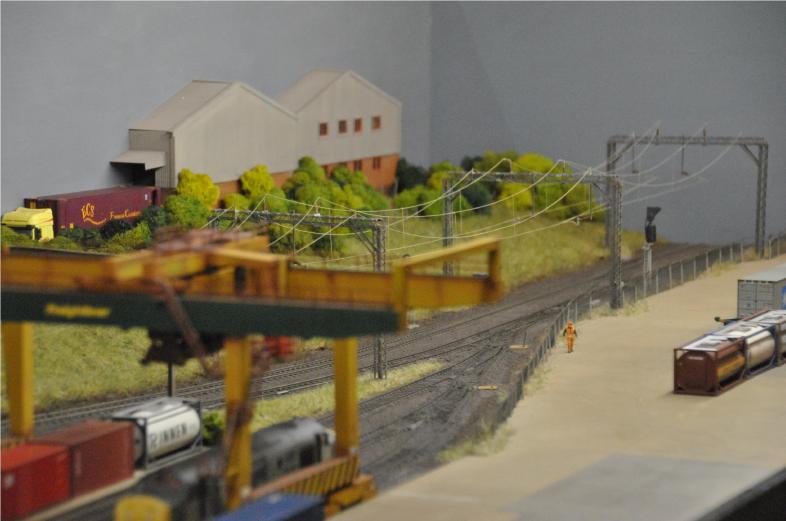 HGVs all wait to set out on the road as an MPV and class 70 pass each other on the mainline: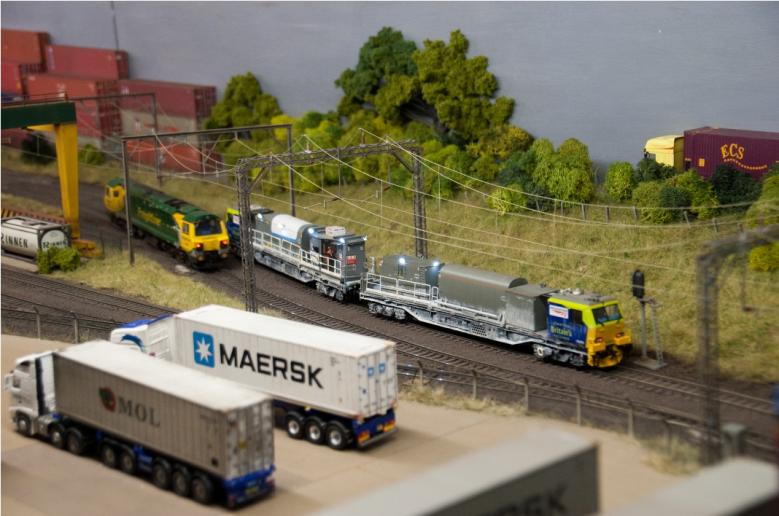 More to follow soon.......